Wasabi Deviled Eggs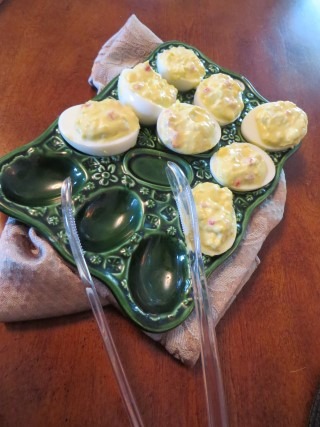 By simply adding Wasabi to your Deviled Egg recipe, you give them a whole new flavor.
Wasabi is a Japanese plant with a thick green root. It tastes like a strong horseradish. It is a staple in many sushi dishes.
I also add Pimentos in this recipe for two reasons. Pimentos are actually cherry peppers which adds another flavor dimension with their sweetness and mild heat. I also like the pop of color they add to the Deviled Eggs.
It will only take a few minutes to whip up these Deviled Eggs and trust me they won't last long once you serve them. In fact, you may want to double the recipe!
WASABI DEVILED EGGS
Ingredients:
4 Large Eggs, hard boiled
4 Teaspoons Wasabi
3 Tablespoons Mayo
2 Tablespoons Pimento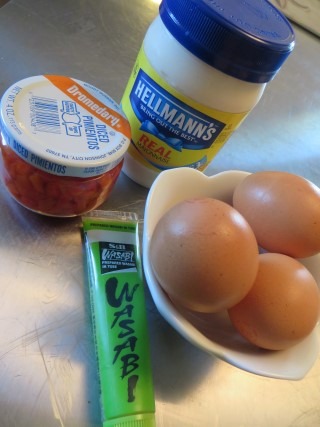 Directions:
1. Slice the Eggs in half lengthwise. Place the Yolks into a small mixing bowl.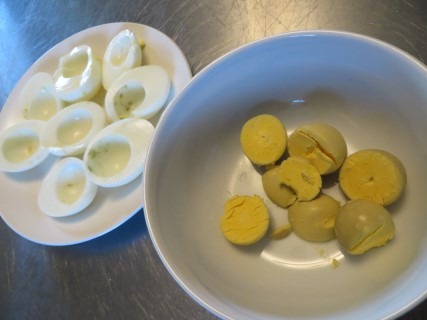 2. Time to make the filling. Mash the Yolks with a fork.
3. Combine the Mayo and Wasabi with the Yolks, stirring well.
4. Now stir in the Pimento.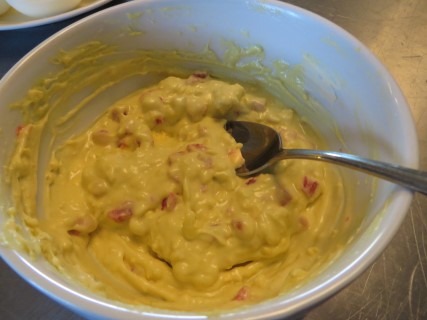 5. Equally spoon the filling into the 8 Egg halves.
6. Cover and refrigerate the Eggs for about 1 hour prior to serving.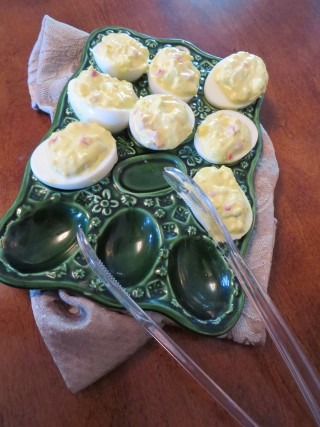 Recipe by: Hot Dish Homemaker