Steak and Provolone Cheese Stuffed Peppers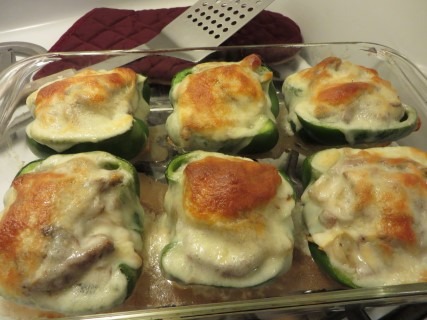 Steak and Peppers with gooey melted Cheese!
This is a dish with great flavor combinations reminiscent of a Philly Cheesesteak. Lots of golden Onions and Mushrooms added in to boot.
Three good for you vegetables all rolled into one dish with the added bonus of hearty Steak and melted Cheese!
STEAK AND PROVOLONE CHEESE STUFFED PEPPERS
Ingredients:
3 Large Green Peppers
1 & 1/2 Pounds Round Steak
1 Medium Yellow Onion, sliced thin
16 Slices Provolone Cheese
 8 Ounces Mushrooms, Button or baby Bellas, sliced
1/4 Cup Beef Broth
1 & 1/2 Tablespoon Montreal Steak Seasoning
2 Tablespoons Butter
1 Tablespoon Olive Oil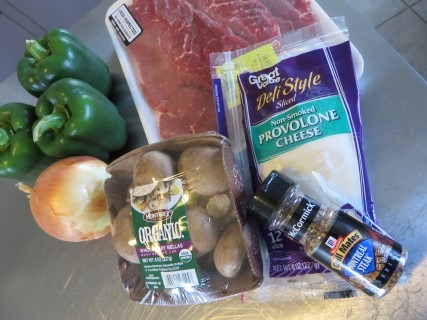 Directions:
1. Preheat oven to 400 Degrees.
2. In a large skillet over medium heat, sauté the Onions in the Olive oil. After they start to get slightly tender, add in the Beef Broth and continue to cook until a light golden brown and tender.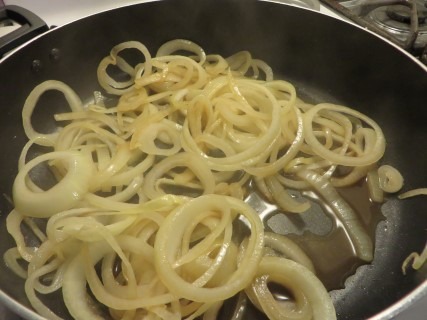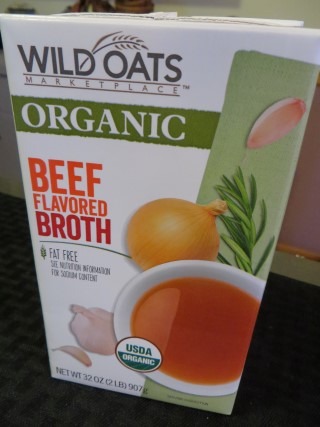 3. Remove the Onions from the pan and set aside. Wipe the pan and add the Butter and Mushrooms. Cook until tender. Remove the Mushrooms from the pan and set aside along with your Onions.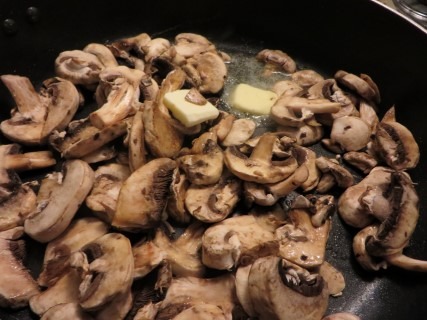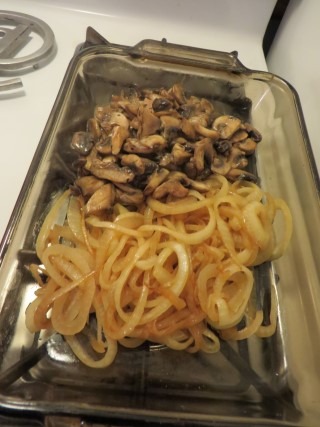 4. Slice the Beef into thin strips about 3 inches long as you see here and set aside.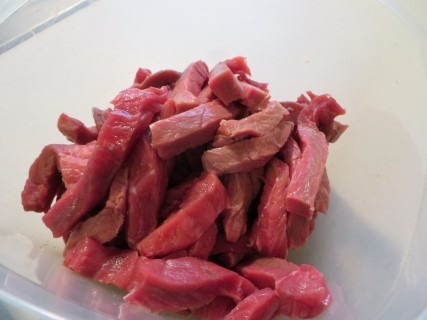 5. Prepare the Green Peppers. Slice them in half and remove the seeds and core. Place them in a 9 x 13 Baking Dish.
6. Now take 3-4 of the slices of Provolone Cheese and cut into quarters. Place them evenly in the bottom of the Peppers.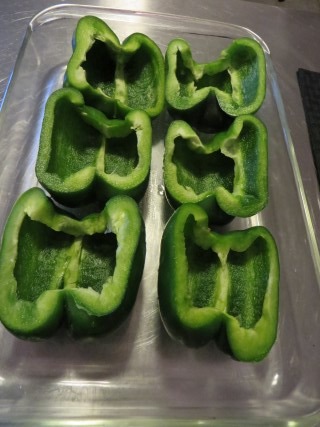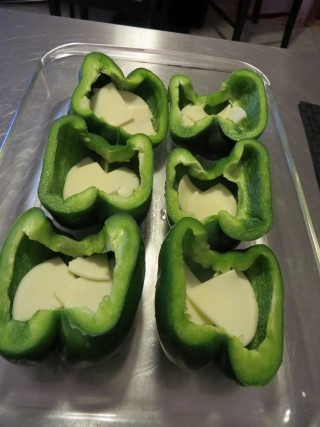 7. In the same skillet that you cooked the Mushrooms in, add the Beef over medium heat. Sprinkle the Beef with the Montreal Steak Seasoning and cook and stir quickly, only allowing your meat to get to a medium rare as it will continue to cook in the oven.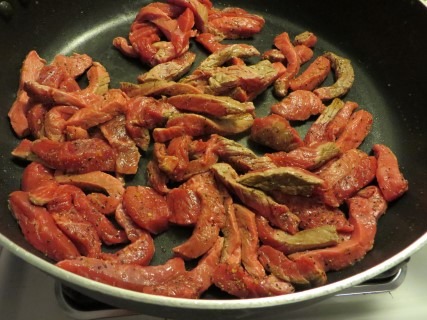 8. Add the Beef to the Onions and Mushrooms and stir to combine. Spoon the mixture evenly into each Green Pepper half.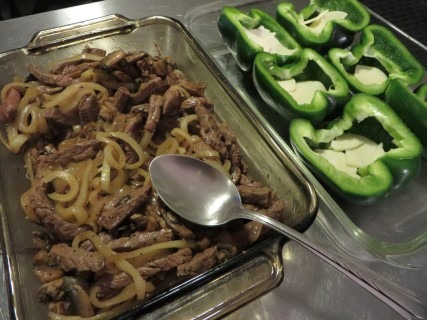 9. Next we are going to top each filled Green Pepper with 2 Slices of Provolone Cheese.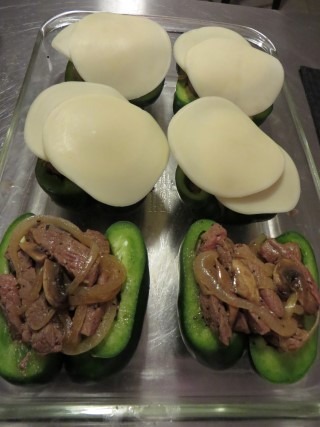 10. Time to bake. Place the baking dish in the preheated oven and bake for 15-30 minutes. All ovens cook differently so what you are looking for is the Green Pepper to be slightly tender, not mushy, and the Cheese to be melted and have a light golden brown color on the top as you see here.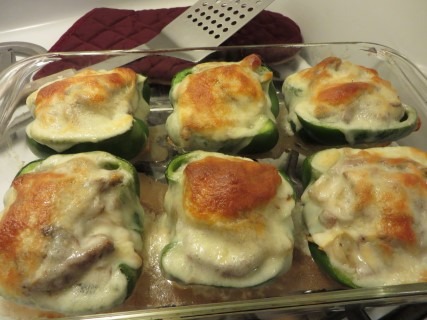 Serve with a little Steak Sauce or Au Juice on the side.
Recipe by: Hot Dish Homemaker