Spicy Southwest Chicken Soup
This is a bold Soup with a spicy kick.
Although this recipe calls for Smoked Chicken, you can substitute rotisserie Chicken or even use leftover Chicken Breast just pull the Chicken to get the texture called for in this Soup.
SPICY SOUTHWEST CHICKEN SOUP
Ingredients:
3 Cups Smoked Cooked Pulled Chicken
5 Cups Organic Chicken Broth
1 Cup Diced Yellow Onion
1 & 1/4 Cups Shredded Carrots
3/4 Cup Diced Celery, include green leafy tops
2 Cups Cooked Wild Rice
2 Cups Shredded Pepper Jack Cheese
1 Cup Cilantro, rough chop, loosely packed
2 Jalapenos, diced, with seeds
1 & 1/3 Cups Heavy Cream
2 Tablespoons Southwest Seasoning
2 Tablespoons Unsalted Butter
Freshly Ground Black Pepper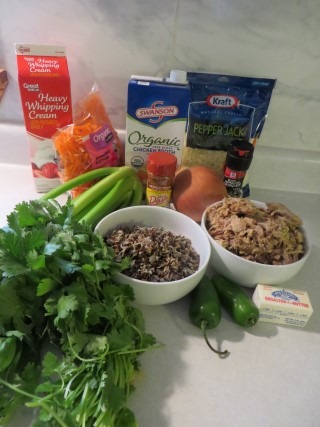 Directions:
1. In a dutch oven or stock pot, add the Butter, Celery, Carrots, Onions and Jalapenos. The seeds from the Jalapeno increase the spiciness so you can decide how spicy you want your Soup by the amount you add. Over low heat, sauté all until tender.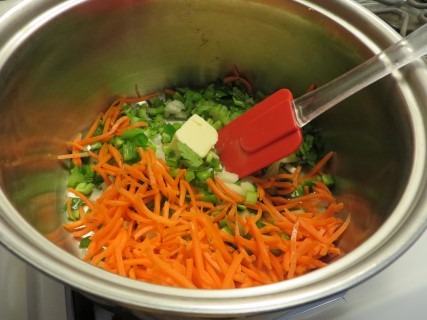 2. Add the Chicken Broth, Wild Rice, Pulled Chicken and the Southwest Spice. Over high heat, bring to a boil then reduce the heat to simmer for about 20 minutes, with the lid on. This will marry the flavors and give us a great base.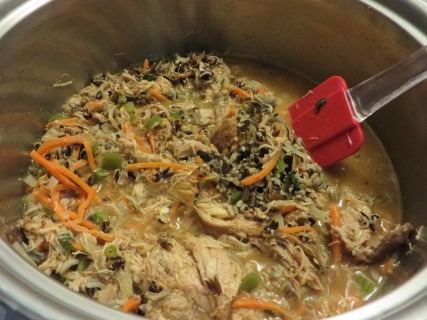 3. After 20 minutes, add the Cheese and stir until melted.
4. Now add the Cream and Cilantro then give your Pepper Mill a few good turns over all. Heat and stir until the Soup is thick and combined.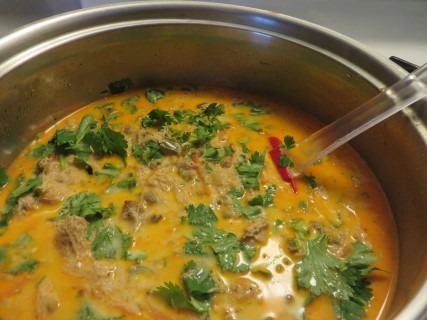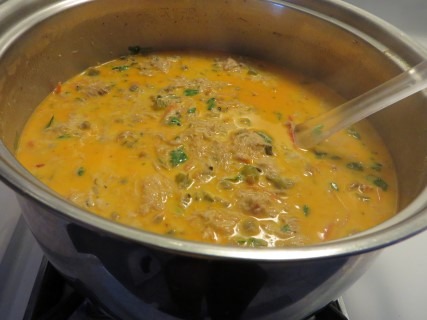 Serve this Soup piping hot with homemade Tortilla Chips to add to the Southwest flair. Garnish the top with a little extra Cilantro just before serving.
Recipe by: Hot Dish Homemaker