Sloppy Joes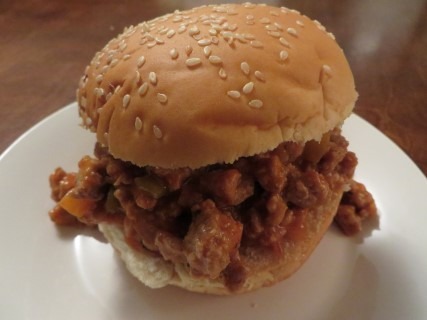 Good old Sloppy Joes!
I probably have made 100's of versions of the good old Sloppy Joe. Sometimes using whatever was in the pantry or refrigerator at the time or even making a somewhat gourmet Sloppy Joe.
Sloppy Joes are served in Church basements for functions, school cafeterias and at many gatherings. Kids love them. They are easy to make and can serve a crowd easily, especially if you are on a budget.
I wondered who invented them or came up with this simple little recipe. If you research the Sloppy Joe, you will find a few different answers as to whom might be the creator. The most common answer is that in 1930, a cook named Joe, who worked in a cafe in Sioux City, Iowa, added tomato sauce to his "loose meat" sandwiches and so they called them Sloppy Joe Sandwiches. Sounds like it could be a possibility since loose meat sandwiches are and were very popular in Iowa.
Here is another simple yet very tasty version of the beloved Sloppy Joe.
SLOPPY JOES
Ingredients:
1.25 Pounds Ground Turkey
1 Cup Red Onion, diced
1 (10 3/4 oz.) Can Tomato Soup
1 (4 oz.) Can Diced Green Chilies
1 Tablespoon Honey Mustard
1 Tablespoon Spicy Montreal Steak Seasoning
1/2 Tablespoon Olive Oil
Freshly Ground Black Pepper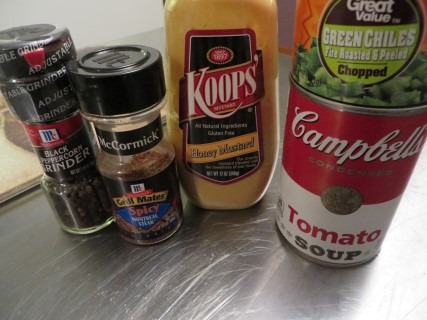 Directions:
1. In a large frying pan, add the Oil and the Red Onion. Sauté until the Onion is translucent and tender over low heat.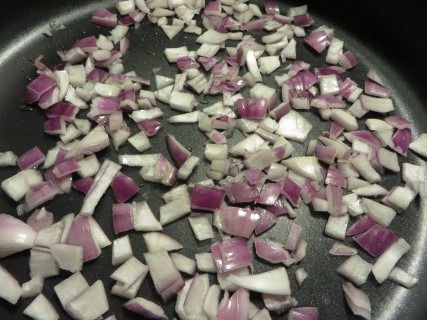 2. Add the Ground Turkey to the pan and cook and stir until the meat is lightly browned.
3. Drain any excess fat from the pan. Now season the meat with the Montreal Steak Seasoning and Black Pepper, then add the Tomato Soup, Green Chilies and Honey Mustard. Stir well to combine and continue to cook over medium heat for about 8-10 minutes until the sauce is thick and all the flavors have combined.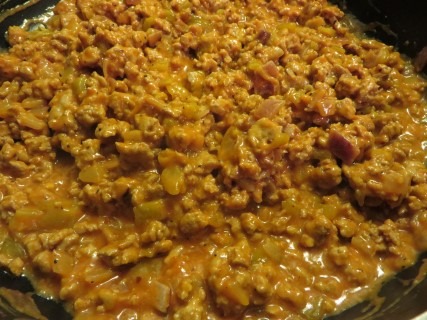 ~Serve the Sloppy Joes on a Sesame Seed Bun.
Recipe by: Hot Dish Homemaker.