Shrimp Appetizer Christmas Tree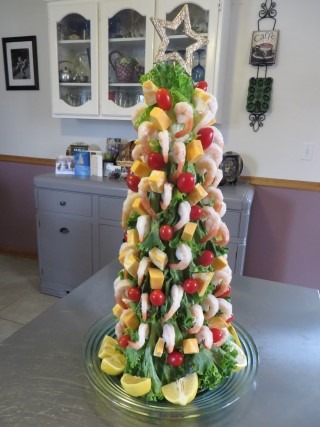 Serve your Shrimp appetizer in a different way this Christmas.
Here is how you do it:
SHRIMP APPETIZER CHRISTMAS TREE
Supplies Needed:
17″ Styrofoam Cone (available at Craft stores)
Plastic Wrap
Toothpicks
Floral Pins (available at Craft stores, they look like long staples)
Star Pick for the top (available at Craft stores)
2-24 oz bags of Shrimp, Medium 41-60 count cooked, shells removed
4-6-Lemons
1 (10 oz.) container Grape Tomatoes
1 (7 oz.) Package Green Leaf Lettuce
1 (8 oz.) Brick Marble Jack Cheese, cut into small cubes
1 (8 oz.) Brick Colby Cheese, cut into small cubes
Assembly Instructions:
1. Remove the store packaging from the cone, then wrap plastic wrap around the Styrofoam cone to cover the foam completely. Make sure it is wrapped tight and get it as smooth as you can.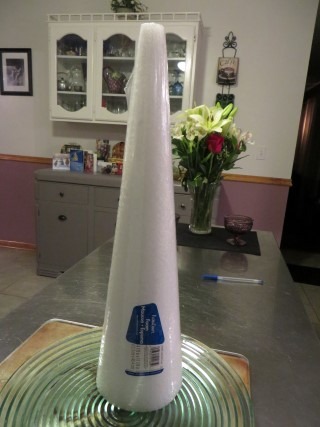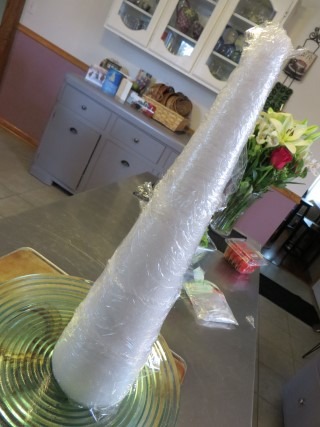 3. Working with one Lettuce Leaf at a time starting on the bottom edge, lay one leaf on the tree with the curly edge toward the bottom. Use a floral pin or two to hold the lettuce leaf in place. Now work your way around the bottom edge overlapping the lettuce leaves so you do not see the Styrofoam cone. Work your way up the cone creating layers,until you reach the top as you see here.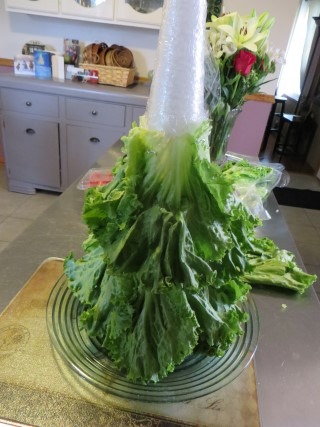 4. Begin attaching the Shrimp, Tomatoes and the Cheese. Simply insert a toothpick about halfway into the tree cone then put a Shrimp on the toothpick with the tail side out and pointed down. Attach the Tomatoes and Cheese in the same fashion, alternating Tomatoes and Cheese cubes with the Shrimp, as you go around the tree.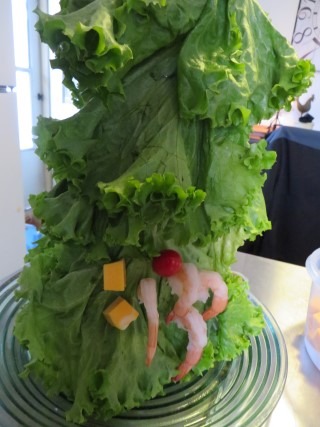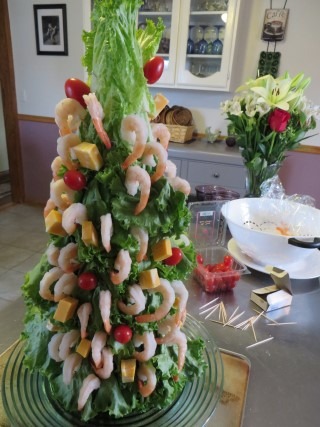 6. For the top insert the Star pick.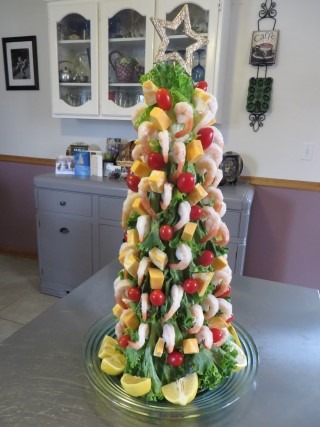 7. Slice the Lemons into wedges and lay them around the bottom of the tree. Serve with Crackers and Cocktail sauce.
MERRY CHRISTMAS!
Created By: Hot Dish Homemaker