Red Velvet Brownies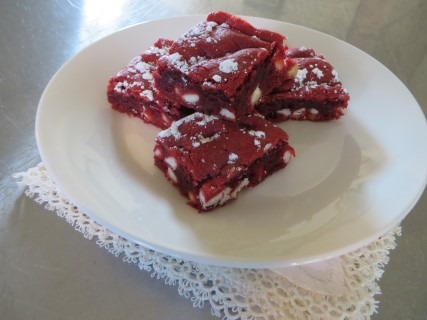 These are decadent, colorful, melt in your mouth Brownies!
What a lovely shade of red and all the cocoa flavoring of Red Velvet Cake wrapped up in a little Brownie. These would be great to serve for Valentines Day or Christmas, oh heck, these would be great to serve any day of the week!
We are going to use the help of a box mix to make these Brownies. You won't believe how easy they are to prepare.
RED VELEVET BROWNIES
Ingredients:
1 (15.25 oz.) Red Velvet Cake Mix
3/4 Cup Sweetened Condensed Milk
3/4 Cup Canola Oil
2 Eggs
2 Cups White Chocolate Chips
Powdered Sugar (for dusting the top of the Brownies)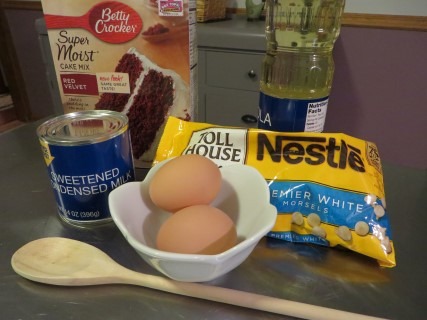 Directions:
1. Preheat oven to 350 degrees. Spray a 9 x 13 pan with baking spray, set aside.
2. In a large mixing bowl stir together the Cake Mix, Sweetened Condensed Milk, Eggs and the Oil. As you stir, the beautiful red color will emerge.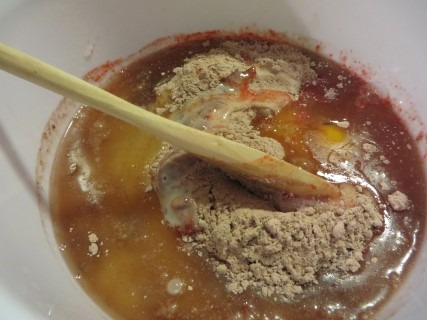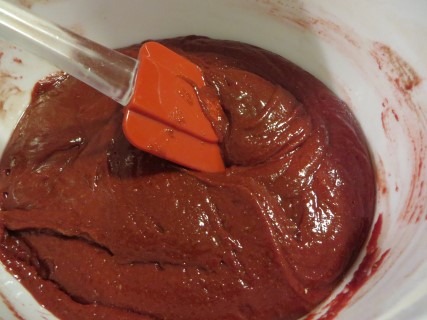 3. Next stir in the White Chocolate Chips.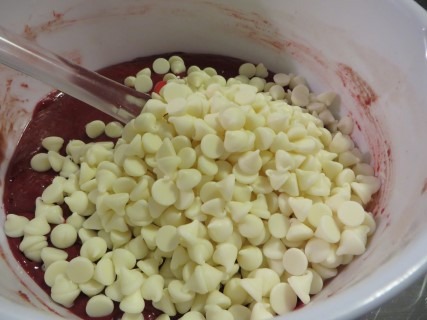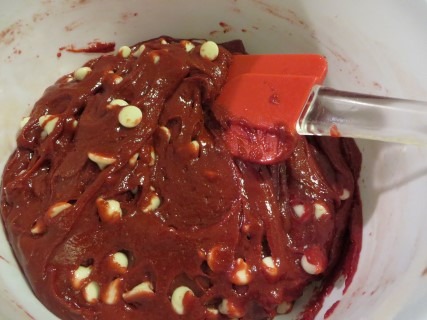 4. Spread the batter evenly into your prepared pan.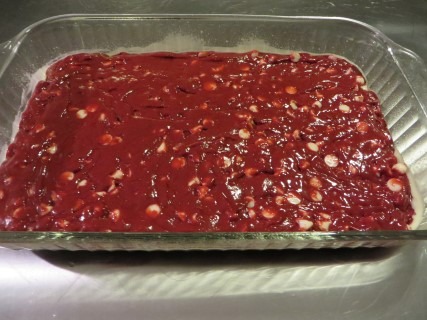 5. Bake the Brownies for 25-30 minutes. All ovens cook differently so check your Brownies at the 15 minute mark. If you like your Brownies moist and gooey, insert a toothpick in the Brownies near the edge. When it comes out almost clean, remove them from oven and the center will be a more gooey style Brownie. If you like a more cake like texture to your Brownies, test in the center and when the toothpick comes out clean they are done.
6. Cool the Brownies completely then sprinkle with Powdered Sugar. Cut into 2 or 3 inch squares to serve.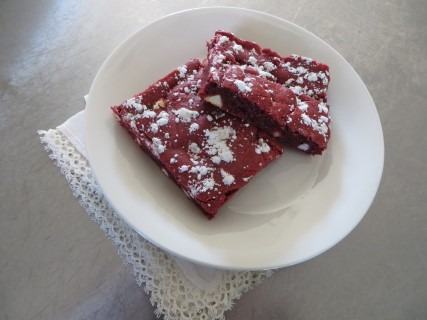 Recipe by: Hot Dish Homemaker