Pumpkin Bread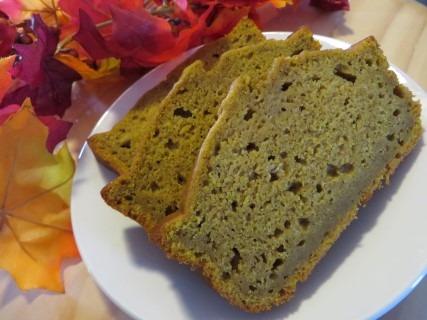 Fall is pumpkin season! This Bread is super moist and delicious.
My Pumpkin Bread is similar to the beloved banana bread but we are adding Pumpkin to give it a flair for the season. I used a canned Pumpkin but if you are ambitious, feel free to prepare a pie pumpkin and mash it to use in this recipe.
PUMPKIN BREAD RECIPE
Ingredients:
8 ounces Pure Pumpkin (not pie mix)
2 Eggs, beaten
1/2 Cup Sugar
1/2 Cup Oil
1/3 Cup Orange Juice
1 & 3/4 Cups Flour
1/2 Teaspoon Salt
1 Teaspoon Baking Soda
1/2 Teaspoon Baking Powder
1/2 Teaspoon Nutmeg
1/2 Teaspoon Ginger
1/4 Teaspoon Cloves
1/2 Tablespoon Cinnamon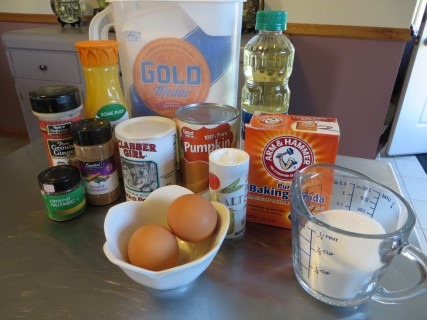 Directions:
1. Preheat oven to 350 degrees. Spray one 9 x 5 loaf pan with nonstick baking spray.
2. Stir the Flour, Salt, Baking Powder, Baking Soda, Nutmeg, Ginger, Cinnamon and Cloves together with a fork in a medium size bowl.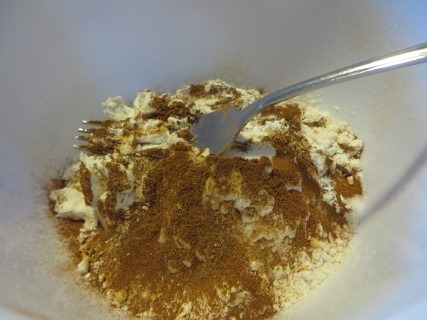 3. In a large bowl whisk together the Pumpkin, Sugar, Oil, Orange Juice and Eggs until blended.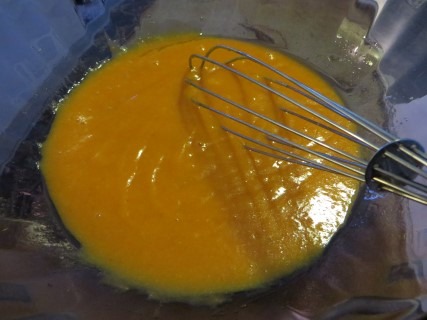 4.  Slowly add the Flour mixture into the Pumpkin mixture stirring until well combined.
5. Pour the batter into the prepared pan.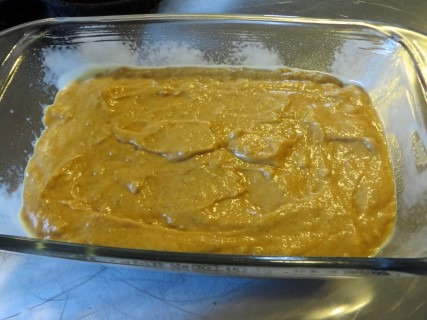 6. Bake for 30-60 minutes. All ovens cook differently so after 20 minutes start checking on your Bread. You are looking for a nice golden brown color and when a toothpick inserted in the center comes out clean, your Bread should be done.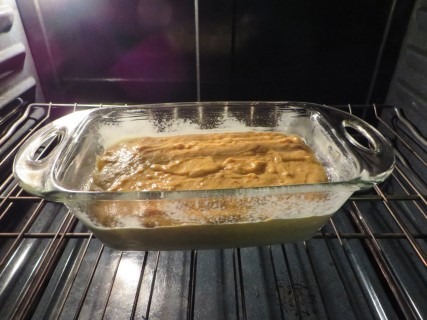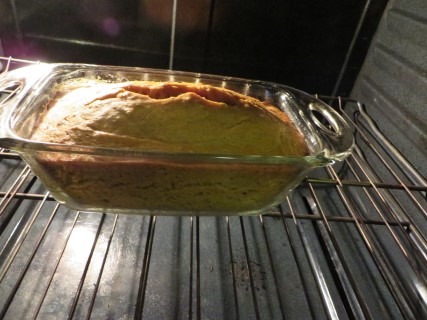 7. When your Pumpkin Bread is done remove form the oven and allow to cool completely before removing from pan.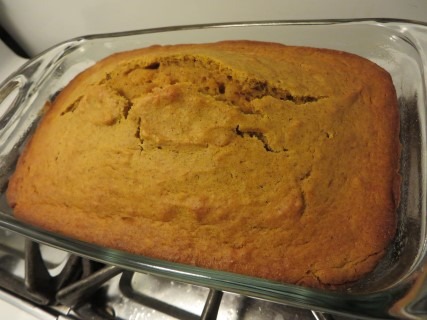 Slice the Pumpkin Bread and serve with sweet cream butter and honey on the side. This is great for a brunch or dessert. Great flavor for the season.
Recipe by: Hot Dish Homemaker