Orange Gummy Bears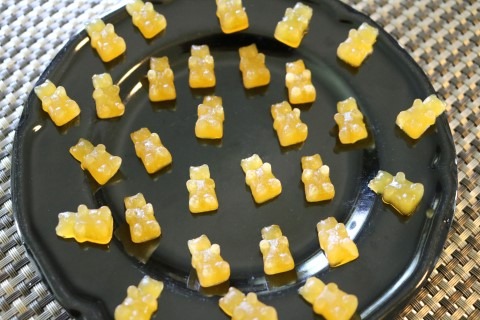 Make your own Gummy Bears at home.
These are truly so simple to make, and much healthier than the packaged type you buy at the candy store. You will need Gummy Bear molds. This recipe will easily make 200 of the mini Gummy Bears. I only had two molds which made 100 Gummy Bears so I put the extra in a glass dish and when it was set, and cut it into squares.
These Gummy Bears are not full of preservatives and sugar so they will have a slightly different texture than the ones at the candy store and you also need to store these in the refrigerator.
ORANGE GUMMY BEARS
Ingredients:
1 Cup Freshly Squeezed Orange Juice (about 5-6 small Oranges)
1 Tablespoon Freshly Squeezed Lemon Juice
2 Tablespoons Raw Honey
3 Tablespoons Unflavored Gelatin Powder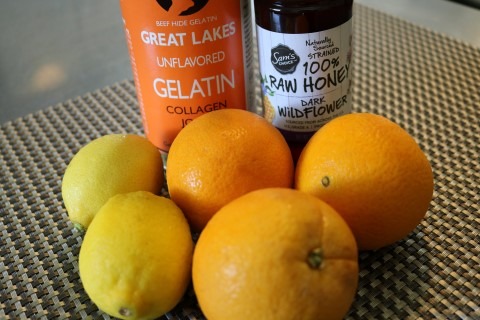 Directions:
1.Place the Gummy Bear molds onto a baking sheet. This will help to move them to the freezer later.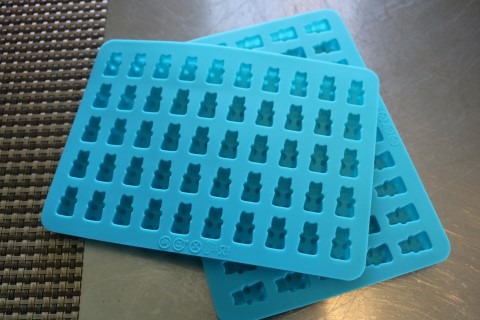 2. Add the Orange Juice, Lemon Juice and Honey into a medium size saucepan. Whisk together over low/medium heat.
3. Slowly whisk in the Gelatin adding just small amounts at a time. Continue to whisk until all the Gelatin is dissolved.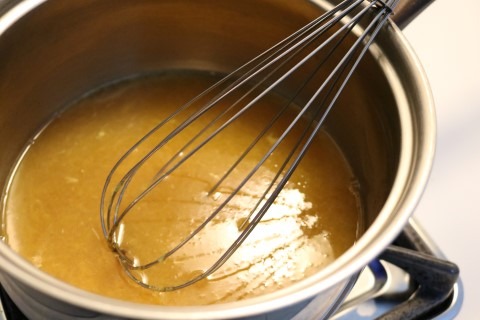 4. Once all the Gelatin is dissolved, remove the pan from the heat. Your Gummy Bear molds will come with a dropper. Use the dropper to fill the molds.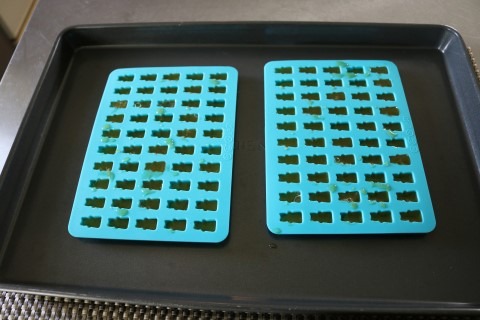 As I said earlier in this post, I had enough for 4 molds of this size so I put the extra in a baking dish as you see here. I am going to have to get more molds, and come up with more recipes! I am trying to create a cherry, pomegranate Gummy Bear recipe to post next.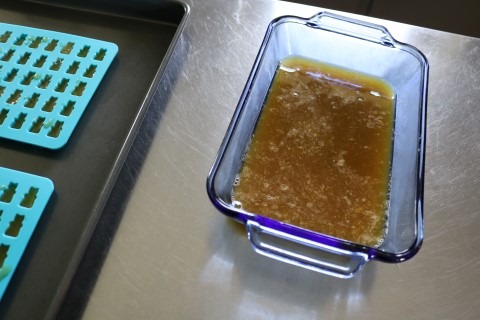 5. Now that the molds are full, place the tray in the freezer for about 30-45 minutes, or until set.
6. Time to remove the Gummy Bears from the molds. This is the part that gets a little tedious but it is worth it.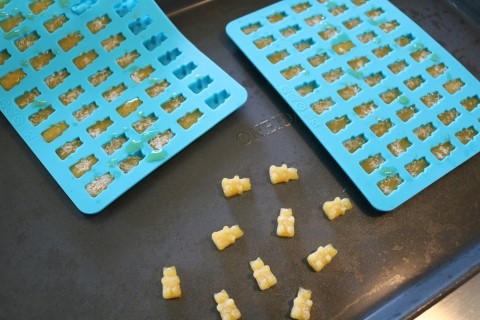 7. Store the Gummy Bears in an airtight container in the refrigerator. These make a great healthy snack for the whole family!
Recipe by: Hot Dish Homemaker