Old Fashioned Ice Box Cookies
A traditional Spice cookie that has the flavors of the season. 
This is an old recipe used by my family for at least 80 years.
Not sure who created the recipe, but I bake these cookies every Christmas! I made a few changes to the recipe. Most of us don't cook with Lard any longer! Yep, the original recipe called for lard and needed a little updating.
For you youngsters out there, "Icebox" is an old term referring to an old style refrigerator of sorts. Before homes had electricity they would have an Icebox, usually made of wood that had blocks of ice in it, to keep food items cold. Once the refrigerator was developed, some people still called their refrigerator "the Ice box".
So the recipe name "Old Fashioned Ice Box Cookies" refers to the fact that you refrigerate the Cookie Dough before baking and since this is a very old recipe, they still referred to the refrigerator as an Ice Box.
Because you make the dough ahead of time, you can take out a roll, slice and bake just before company comes over. The aroma in your home will certainly entice your guests.
I hope you enjoy these Cookies as much as my family has all these years!
OLD FASHIONED ICE BOX COOKIES
Ingredients:
1 Cup Sugar
1 Cup Brown Sugar
1 Cup Canola Oil
1 Cup Unsalted Butter, softened
3 Eggs
1 Teaspoon Cinnamon
1 Teaspoon Nutmeg
1 Teaspoon Cloves
1 Teaspoon Salt
5 Cups Flour
1 Teaspoon Baking Soda
1 Cup Chopped Walnuts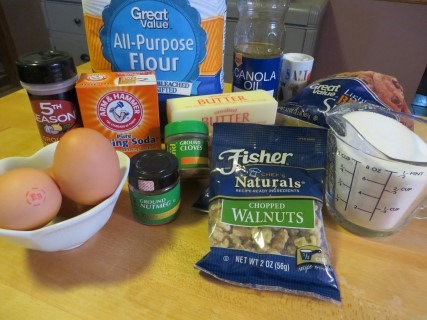 Directions:
1. In a medium bowl stir together the Flour, Baking Soda and Salt. Set aside.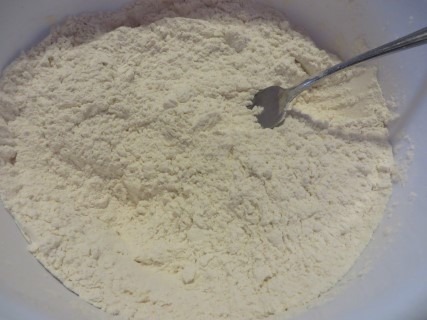 2. In a large bowl combine the Butter and Oil, using a hand mixer on low speed.
3. Beat in the Eggs one at a time with your hand mixer. Then add the Sugars and mix until well combined.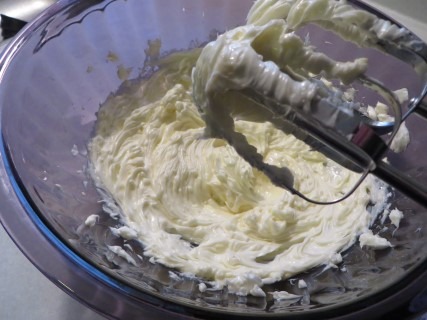 4.  Add in the Cinnamon, Nutmeg, and Cloves. Mix until well blended.
5. Add the Flour mixture, 1 Cup at a time, and stir well with a wooden spoon.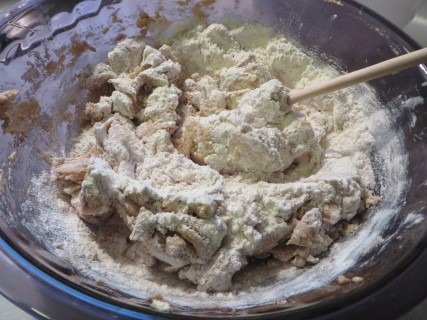 6. Once the Flour is all incorporated, stir in the Walnuts. Form the Dough and separate it into 3-4 balls.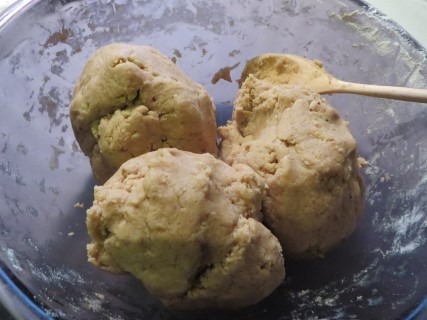 7. Roll and shape each Dough ball into desired length (I usually go with 2 1/2 inches wide by 12 inch long rolls, you should get about 3-4 rolls) then wrap tightly in plastic wrap and refrigerate for several hours or overnight. You can keep the Dough in the refrigerator for several days if you want to make the Dough ahead of time.
8. When ready to bake, Preheat oven to 375 degrees, slice the Dough into 1/2 inch slices, then place on an non-greased cookie sheet.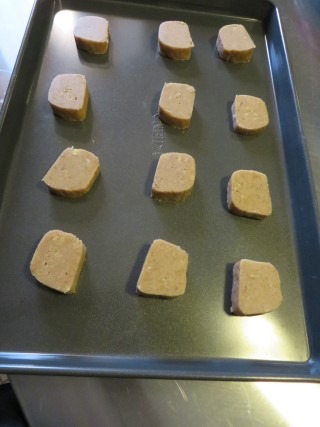 note: any unused Dough or Cookie slices should be kept in the refrigerator until they go directly in the oven. The cold Dough is easier to slice and helps the Cookie retain it's shape. 
9. Bake the Cookies until the edges are golden brown, about 10-15 minutes.
10. Transfer to a cookie cooling rack and cool completely.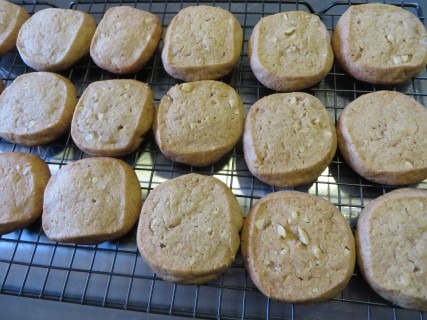 Makes about 60 Cookies. Store them in an airtight container.
 Recipe by: Hot Dish Homemaker