No More Runny Sour Cream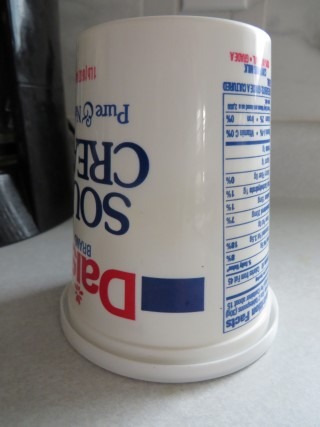 Don't you hate it when you open up the Sour Cream container and it is runny?
Relax, it doesn't mean your Sour Cream is bad.
Sour Cream has a high water content so you will often see it separating in the container.
To avoid this from happening, simply store the Sour Cream container upside down in the refrigerator. Sounds odd, but it works!
Storing it upside down allows the water rise to the top, which in effect is now the bottom. When you open the container you will see perfect Sour Cream.
Also, storing the container upside down prolongs the shelf life of your Sour Cream.
Tip from: Hot Dish Homemaker