Make Ahead Turkey Gravy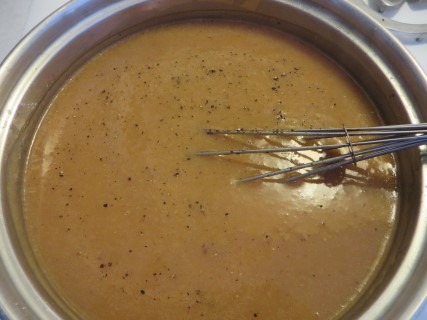 Take the stress out of making Gravy by simply making it ahead of time!
Most people get stressed out when it comes time to make the Turkey gravy. So much is going on in the kitchen. Preparing all the side dishes for the meal and then you have to try and make the perfect gravy, and you cross your fingers that it turns out perfect.
Here is a great way to cut corners. Make this Turkey Stock recipe ahead of time and freeze it. The Turkey Stock is the key to the taste and sets this apart from store bought gravy. I make mine a couple months ahead of time. Homemade Turkey Stock is so much better than stock from a can.
When it comes time to make the Gravy, you will be surprised how simple it is to prepare when you have this homemade Turkey Stock ready to use.
You can even make the Gravy in the morning while the turkey is still roasting, because you have pre-made Turkey Stock. Then just re-heat it right before you serve dinner or better yet, put the Gravy in a slow cooker on warm and it will be ready to transfer to your Gravy boat when the dinner bell rings!
MAKE AHEAD TURKEY GRAVY 
Stock Ingredients:
4 Turkey Wings or 3 Turkey Legs
1 Yellow or Red Onion, sliced
8 Ribs of Celery, rough chopped
6 Cloves of Garlic, peeled and smashed
10 Cups of Water
Freshly Ground Black Pepper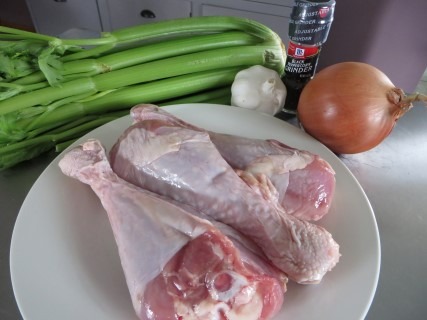 Directions to make Stock:
1. Preheat oven to 375 Degrees.
2. Put all ingredients except the Water, in a large dutch oven or roasting pan.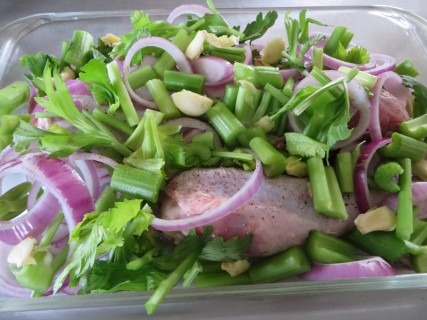 3. Roast for 3 Hours (Vegetables and Wings/Legs will be browned). That is what we want, all those brown bits on the bottom which will give your Stock great flavor.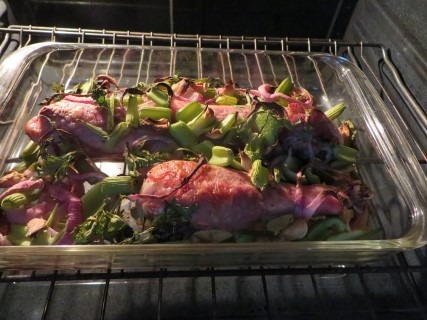 4. Remove pan from oven and add the Water. If you used a roasting pan, transfer ingredients and water to a stock pot. Put your stock pot or dutch oven on the stove top and bring to a boil.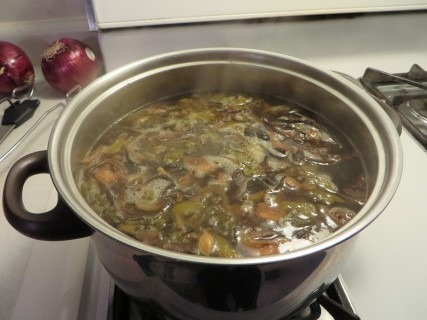 5. Turn down the heat or flame to low and simmer for 1 and 1/2 hours uncovered. The Stock will begin to reduce.
6. Strain the Stock into an extra large bowl.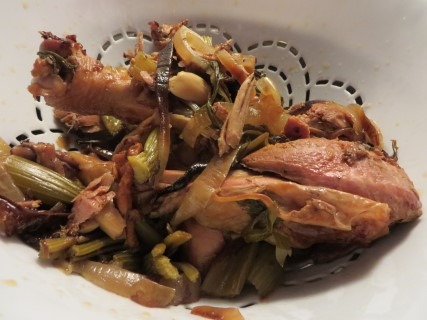 7. Place the bowl in the freezer for an hour or two, check at 20 minute intervals. The fat will begin to become solid on the top of the Stock. Once this happens, remove the fat and discard. (don't let the Stock freeze solid at this point until you get the fat off the top.)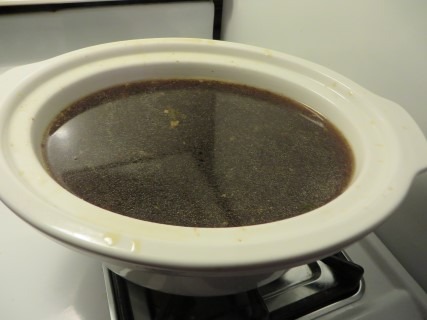 8. Now you can transfer the Stock to a container to freeze until ready to use, to make your gravy.
Gravy Ingredients:
1 Stick Butter
1/2 Cup Flour
4 Cups Turkey Stock
Freshly Ground Black Pepper
Directions to make the Gravy:
1. Thaw Stock in refrigerator two days in advance.
2. In a large sauce pan, melt 1 stick of Butter.
3. Whisk in 1/2 Cup of Flour into the Butter, over medium heat. Whisk for about 3 minutes or until all the Flour is incorporated and it starts to get a light brown color and is smooth, with no lumps.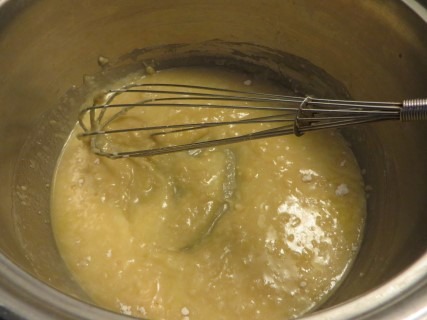 4. Now whisk in 4 Cups of the Turkey Stock and cook until thickened, continuing to whisk while cooking.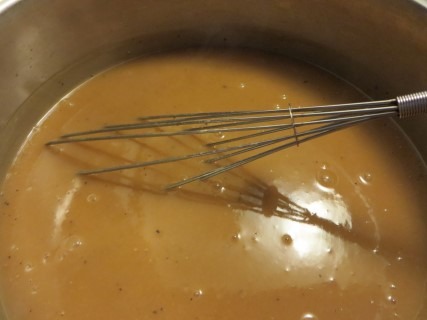 5. At this point give your Pepper mill a few good turns over the Gravy and continue to cook for 4-5 more minutes or until Gravy has totally come together.
6. Your Gravy should be perfect! This recipe will make about 4 -5 cups of Gravy, enough for all your guests who love their Gravy!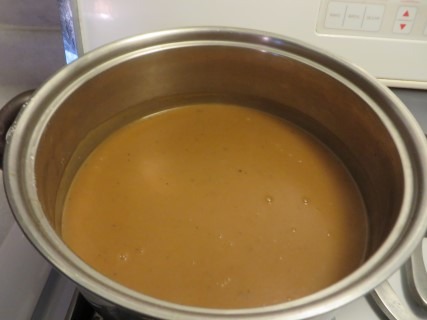 Tip: if your Gravy is not as thick as you like, you can whisk together: 1 Tablespoon of Cornstarch and 1 Tablespoon of COLD Water then add it to the Gravy and whisk it in while still cooking over medium heat. Turkey Gravy should NOT be extra thick. It is meant to be a thinner style Gravy so it can be poured easily over your Mashed Potatoes and Turkey.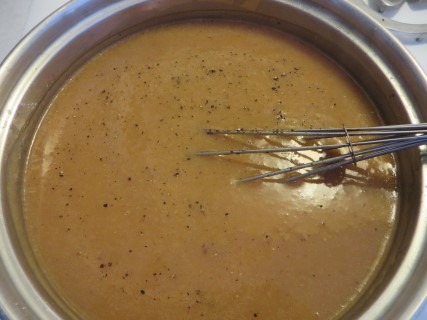 Recipe by: Hot Dish Homemaker