Island Chicken Pineapple Salad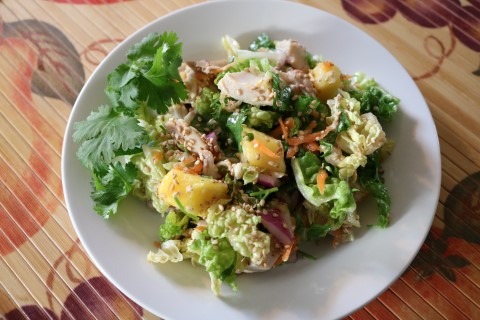 This light flavorful Salad makes you think you were having lunch on an island.
Sweet Pineapple paired with Grilled Chicken and a Sesame Dressing. I love a good Salad, especially during the warm summer months. This is one of my favorites.
This recipe is great for using leftover Chicken that you grilled the night before. I know when Pineapple is in season, I love to put it in as many dishes as I can.
Pineapple is packed with vitamins and minerals including copper, magnesium, vitamin C, beta carotene, thiamin, B6, calcium, folate, and more.
You could even scoop out Pineapple halves, cut lengthwise, leaving the stem on, and serve your Salad in a Pineapple boat to your guests. Would be a cute addition to your table setting if you are having a luncheon on the lanai. Of course you would probably only want to do that if you are having 2 or 3 guests. You can also freeze any leftover Pineapple.
ISLAND CHICKEN PINEAPPLE SALAD
Ingredients:
3 Cups Grilled Chicken Breast, diced
2 Cups Fresh Pineapple, diced
1 Cup Red Onion, finely diced
1/2 Cup Carrots, shredded
6 Cups Napa Cabbage, chopped
1 Cup Fresh Cilantro, roughly chopped/ loosely packed
1 Tablespoon Fresh Ginger, grated
1/4 Cup Canola Oil
1/2 Tablespoon Sugar
1 Tablespoon Sesame Oil
1/4 Cup Rice Vinegar
1 Teaspoon Soy Sauce
1-2 Tablespoons Toasted Sesame Seeds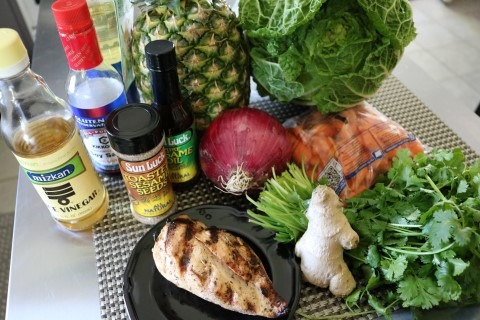 Directions:
1. First we are going to make the Dressing. In a medium size bowl, whisk together the Rice Vinegar, Sesame Oil, Sugar, Soy Sauce and Canola Oil until the Sugar is dissolved. Then whisk in the Ginger. (tip: use a cheese grater for grating the Ginger to get the right texture)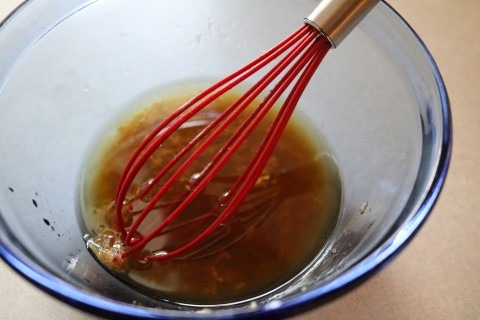 2. Set the Dressing aside while we assemble the Salad.
3. In a large bowl add the Napa Cabbage, Red Onion, Pineapple, Carrots, Sesame Seeds and Cilantro. Toss all the ingredients together.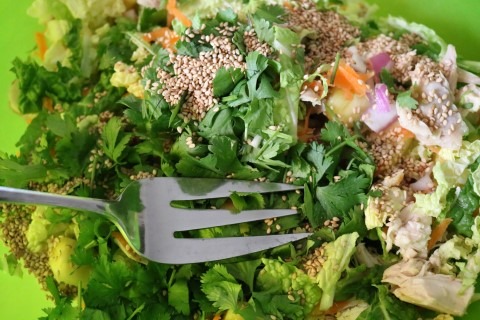 4. Now drizzle the Dressing over the Salad and give it another toss.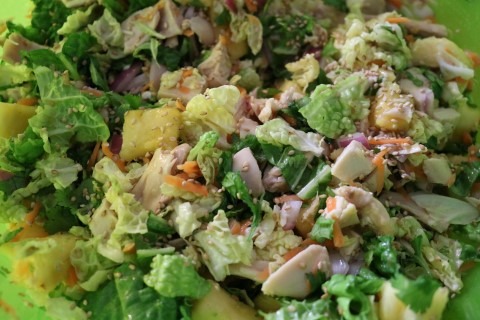 Recipe by: Hot Dish Homemaker