How To Thaw A Frozen Turkey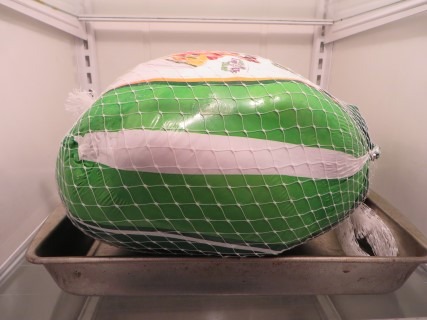 Are you thawing your Turkey yet?
Remember it takes 1 day of thawing for every 4 pounds of Turkey, in your refrigerator.
Thawing your Turkey in your refrigerator is by far the best method.
Simply place the frozen Turkey, still in its wrapper, on a baking sheet or pan, breast side up.
Calculate the number of days needed to thaw. I am making an 18 pound Turkey this year so I need a little over 4 days of thawing time.
Don't forget if you are going to brine your Turkey, you need to add an extra day to the thaw time so you can begin the brine process 24 hours prior to roasting. The bird must be completely thawed prior to placing it in the brine.
Tip from: Hot Dish Homemaker