How To Store Asparagus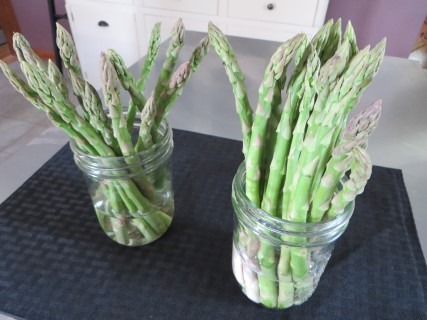 Asparagus can be expensive and it seems if you don't use it right away, it goes bad.
Here is how you should store Asparagus to make it stay fresher, longer:
All you need are a couple of mason jars. Put about an inch or two of cool water in each.
Trim the ends off of the Asparagus. Then simply stand your Asparagus Spears in the jar.
Place a plastic bag over the Asparagus. The bag should be loose so air can circulate.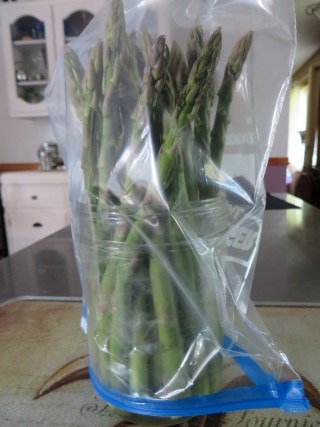 Now store the covered jar in your refrigerator. I find it fits best in the door shelf. You don't want it to tip over and spill the water.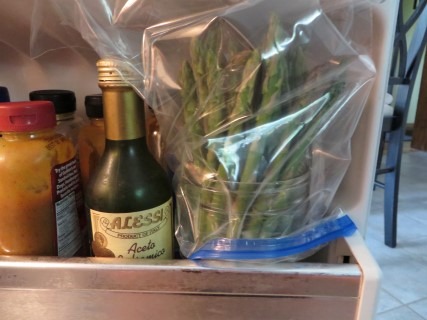 Depending on the freshness of the Asparagus you purchased or picked, your Asparagus should now last 1 to 2 weeks!
Check the water in the jar after a few days to ensure the water stays fresh. If it looks cloudy, just empty out the water, rinse the jar and add fresh water, then put the Asparagus back in, cover and refrigerate.
Tip from: Hot Dish Homemaker