How To Keep Your Celery Fresh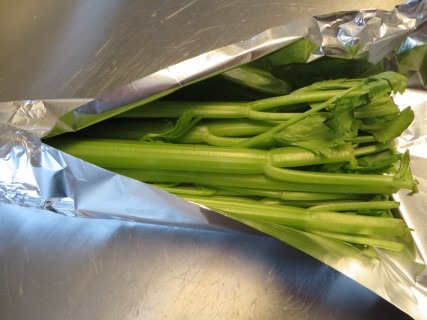 Celery is one produce item that just doesn't stay fresh for very long in the refrigerator.
It is disappointing when you take it out of the refrigerator only to find it is limp and wilted.
Sure you can buy those expensive green bags but save a few dollars and simply wrap your celery in aluminum foil!
Make sure you have the foil wrapped tightly around the Celery and seal it tightly as well.
Then store in the refrigerator.
You will find your celery stays crisp and lasts much longer! I have found my Celery will last up to 2 months!
Tip from: Hot Dish Homemaker