Ham Salad Sandwich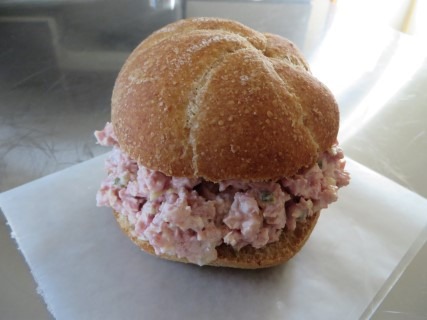 Three simple ingredients turn Ham into Ham Salad and make a flavorful Sandwich!
Whether you call it Ham Salad or Deviled Ham, this is a great way to use leftover Ham. The tangy relish compliments the smoky Ham flavor and then we round it off with creamy Mayo. It is delicious!
I must tell you I am not a sweet pickle fan. I love good old dill pickles, however I love this Ham Salad and it contains sweet pickle relish. So if you are also one who does not like sweet pickles, you still must give this a try.
A little tip: You don't need a meat grinder to grind up the Ham. You can also put Ham in your blender or food processor to create the same ground texture. I use a mini electric food chopper which also works great.
HAM SALAD SANDWICH 
Ingredients:
4 Cups Ground Ham
1 Cup Mayonnaise
1/2 Cup Sweet Relish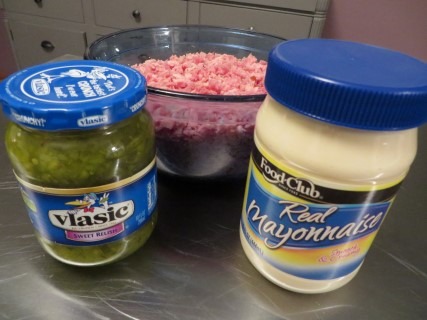 Directions:
1. Place all three ingredients in a large bowl. Fold everything together so all the ingredients are well combined.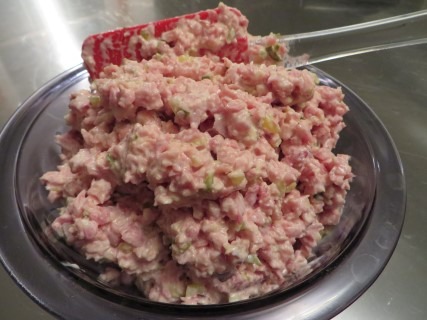 2. Chill the Ham Salad for about an hour, covered in the refrigerator.
3. Serve the Ham Salad on a nice Kaiser Bun or my favorite, on a Croissant.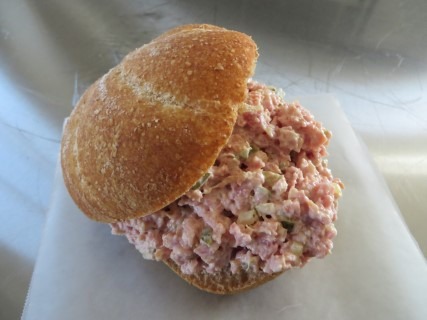 Recipe by: Hot Dish Homemaker