Easy Holiday Red Velvet Cookies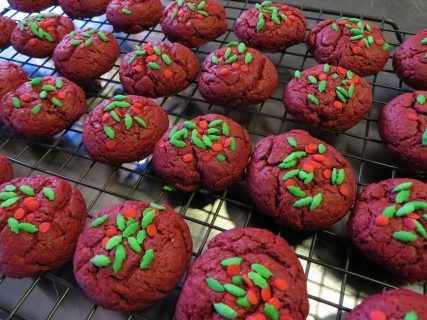 If you need a quick and easy recipe for Holiday Cookies, you have to try these!
These Cookies are moist and have that great Red Velvet flavor. With the help of a cake mix, you can whip up a batch in just minutes!
EASY HOLIDAY RED VELVET COOKIES
Ingredients:
1 Duncan Hines Red Velvet Cake Mix
1 Egg
1 (8 oz.) Package Cream Cheese, softened
1/2 Cup Unsalted Butter, softened
2 Tablespoons Cocoa
1 Teaspoon Vanilla
Holly Berry and Leaves Décor Sprinkles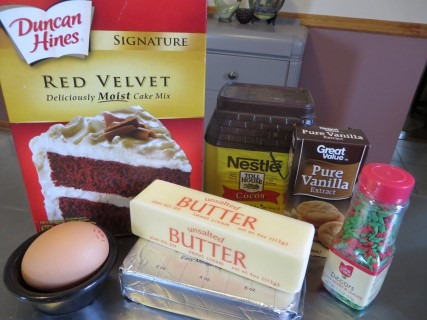 Directions:
1. Preheat oven to 375 degrees.
2. In a large bowl stir together the Butter and Cream Cheese with a wooden spoon.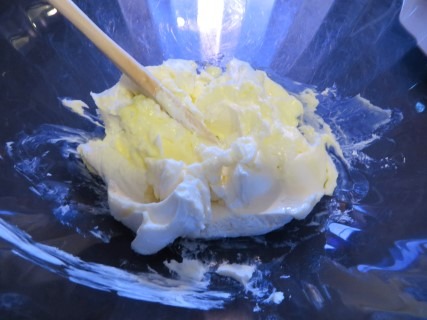 3. Stir in the Vanilla and the Egg.
4. Now stir in the Cocoa and the Cake Mix. Make sure everything is well combined.
5. The Dough will be quite sticky, but that is what will make these Cookies nice and moist. Make 1 inch Dough Balls and place them on a cookie sheet about 1 inch apart. Lightly press the Dough down so we have an area for our sprinkles to rest on top.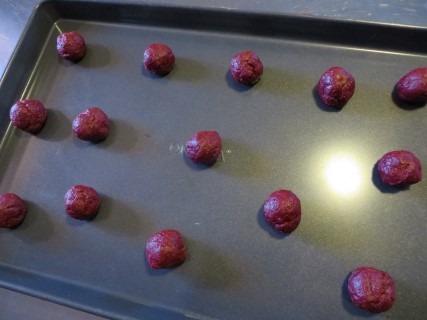 6. Bake for about 10-15 minutes. We want the Cookies to be lightly browned on the bottom and the middle to be set.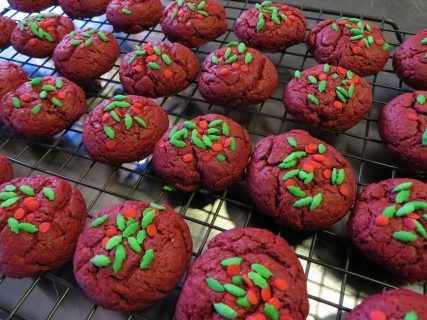 7. Transfer the Cookies to a cooling rack. Once they are completely cooled, store in an airtight container.
Recipe by: Hot Dish Homemaker