Easy Beef And Broccoli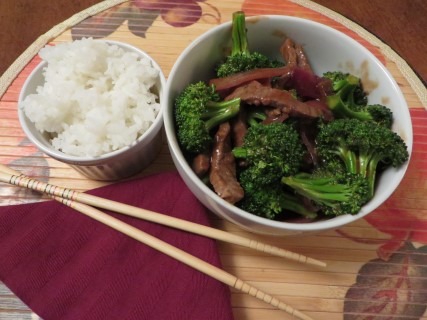 Don't order Take-Out….Make your own Beef and Broccoli at home with this easy recipe!
Beef and Broccoli is one of my favorite dishes. I had a wonderful take out place near my home that made a great version of this. They unfortunately closed. I tried a few other places but they couldn't compare. So I decided to make my own at home.
You don't need a wok or Chinese spices that you never heard of to make this dish. All of the ingredients are readily available at your local grocery store. Most of us enjoy take out because it gives us a night without cooking but American Chinese cuisine is so easy to prepare I hope you will give this recipe a try.
EASY BEEF AND BROCCOLI 
Ingredients:
1 & 1/2 Pounds Beef, cut into strips (I used Round Steak)
2 Cups Fresh Broccoli Florets
1 Medium Red Onion, sliced and quartered
2 Tablespoons Fresh Ginger, grated
1 Tablespoon Canola Oil
1/2 Cup Catalina Dressing
1/2 Cup Hoisin Sauce
2 Teaspoons Sesame Oil
2 Teaspoons Soy Sauce
2 Teaspoons Chili Oil
*Here is a tip on Cutting or Slicing Beef for the recipe:  h*ttp://www.hotdishhomemaker.com/slicing-beef/
Directions:
1. Stir together the Hoisin Sauce, Catalina Dressing, Sesame Oil, Soy Sauce and Chili Oil in a small bowl, set aside.
2. Saute Onions and Ginger in Oil in a large frying pan over medium/high heat until slightly translucent.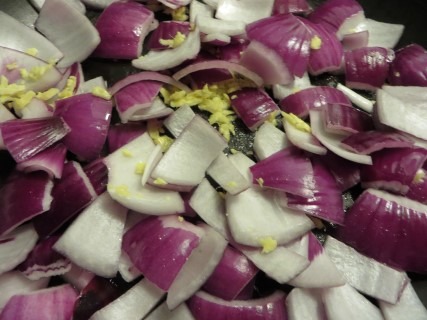 3. Add the Beef  to the pan and cook until Beef is about medium rare.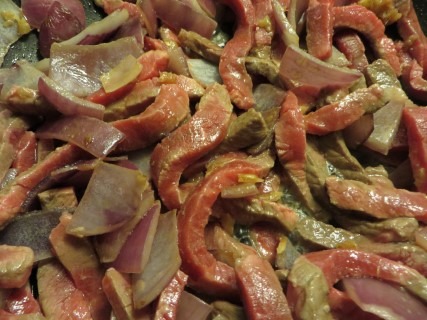 4. Next add the Broccoli and cook for about 2 minutes.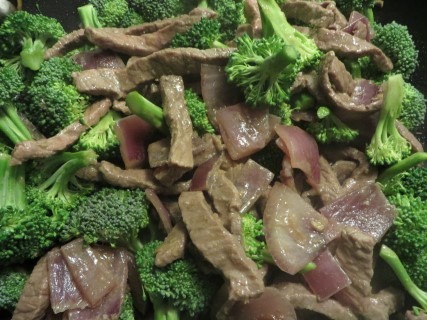 5. Finally, stir in the Sauce mixture that you prepared earlier. Cover the pan and cook for about 3-5 more minutes to heat through. Make sure to give it a good stir to coat all.
Serve the Beef and Broccoli with Rice. 
Recipe by: Hot Dish Homemaker