Cilantro Lime Chicken Thighs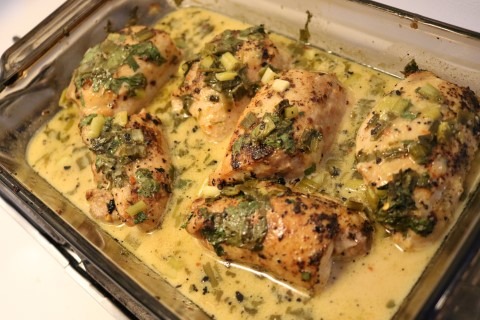 Moist and tender Chicken Thighs with a slightly creamy, slightly tangy sauce.
Chicken Thighs are usually cheaper than Chicken Breasts or wings, but many people overlook this delicious dark meat from the Chicken.
Here is an easy way to give Chicken Thighs a unique taste. Barbecue sauce is great but there are so many ways to prepare Chicken that is full of flavor. Give this recipe a try.
CILANTRO LIME CHICKEN THIGHS
Ingredients:
6 Boneless Skinless Chicken Thighs
1/3 Cup Freshly Squeezed Lime Juice
Zest from the Limes
1/2 Cup Rough Chopped Cilantro
2/3 Cup Chicken Broth
3/4 Cup Coconut Cream, I use the Thai Kitchen brand
1/2 Cup Green Onion, diced
1/2 Tablespoon Montreal Chicken Spice
1/2 Tablespoon Crushed Red Pepper Flakes
1 Tablespoon Olive Oil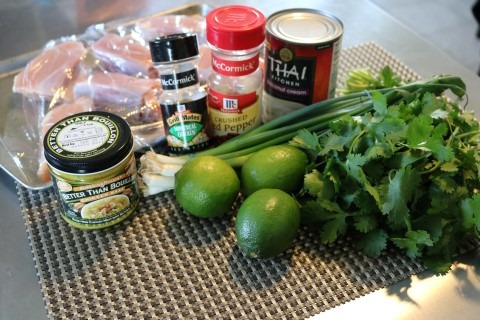 Directions:
1. Preheat oven to 375 degrees.
2. Rub the Montreal Chicken Spice and Crushed Red Pepper Flakes evenly over both sides of the Chicken Thigh Pieces to season. I like to tuck the thinner outer edge of the thighs in, for more even cooking.
3. In a cast iron skillet, add the Olive Oil and turn the flame on medium/high.
4. When the pan is hot add the Chicken Thighs to the pan and brown quickly on both sides.
5. Transfer the Thighs into an 8 x 11 baking dish and set aside.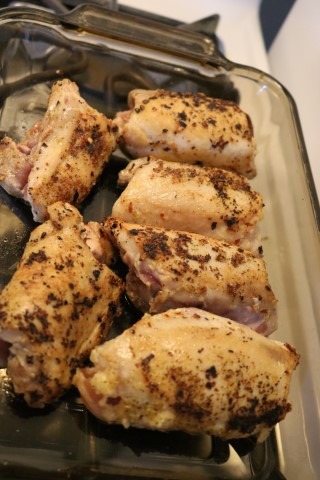 6. Now add the Chicken Broth, Lime Juice, Lime Zest, Coconut Cream and Green Onions into the pan that you just cooked the thighs in. We want to get all those good browned bits into our Sauce. Whisk together over medium/high heat until the sauce starts to slightly thicken and bubble on the edge.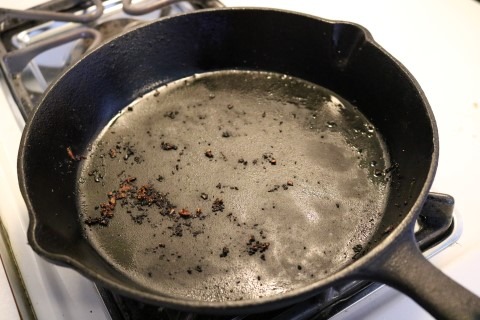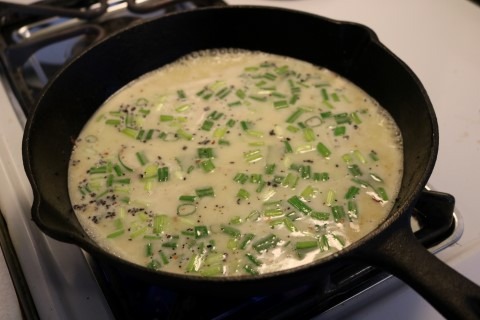 7. Now add in the Cilantro just before removing the Sauce from the heat.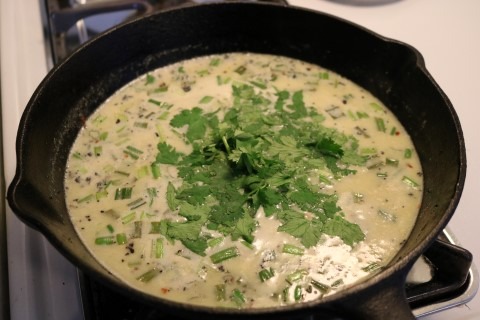 8. Pour the Sauce over the Chicken Thighs in the baking dish.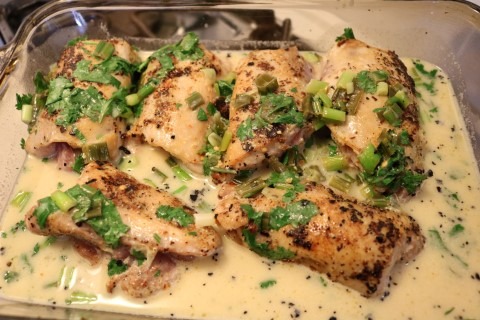 9. Now cover the baking dish with foil and bake for 20-30 minutes or until the Chicken is done. All ovens cook differently so check the temperature of the Thighs at about the 15 minute mark. They should be at 160-165 internal temp. While you are checking the temp, take a moment to spoon the Sauce over each Chicken Thigh…we want them to remain moist and tender and soak up this flavorful Sauce.
10. Remove the Chicken Thighs from the oven when done and garnish with a little extra Cilantro and Lime wedges if you wish.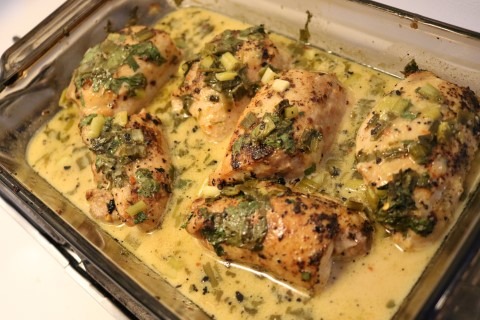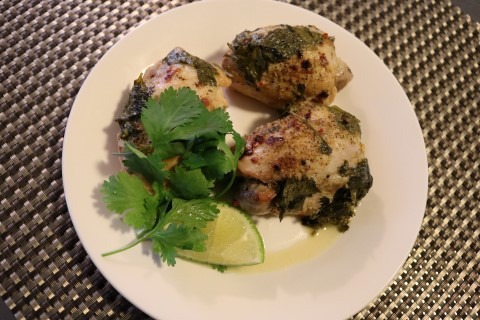 Recipe by: Hot Dish Homemaker