Chicken Crust Pizza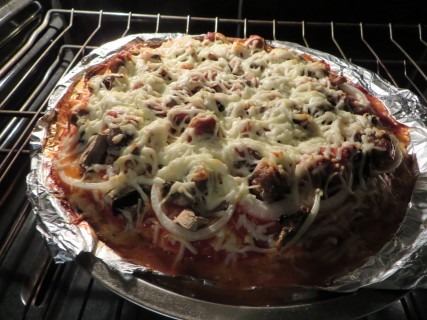 This Pizza is delicious!
Did you know you can make Pizza Crust with Chicken Breast meat? So easy and tastes great! No, it doesn't taste like Pizza toppings on a Chicken pattie. It actually tastes very similar to a traditional Pizza crust so if you are cutting carbs….you have to try this one!
You can vary the toppings. Anything you like, just make your favorite.
For this one I made my Pizza using Sausage, Pepperoni with Onions and Mushrooms.
CHICKEN CRUST PIZZA
Ingredients:
3 Boneless Skinless Chicken Breasts
1 Medium Yellow Onion, sliced
1 Cup Sliced Fresh Mushrooms
1/2 Pound Italian Sausage
15-20 Slices Pepperoni
1/2 Cup Grated Parmesan Cheese
2 Cups Shredded Mozzarella Cheese
3/4 Cup Pizza Sauce
1/2 Tablespoon Garlic Powder
Freshly Ground Black Pepper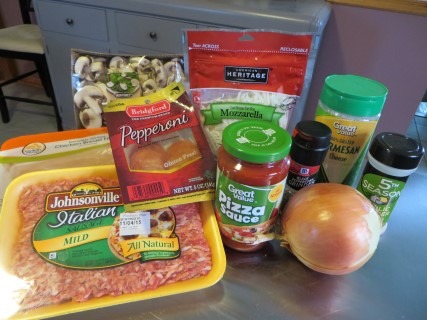 Directions:
1. If you are using Italian Sausage, roll the Sausage into mini balls and brown them in a skillet over medium heat. Set aside.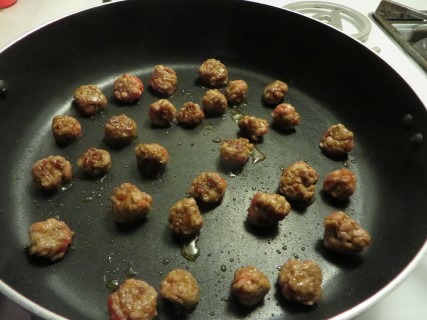 2. Preheat oven to 450 degrees.
3. Time to make the Crust! Cut each Chicken Breast into 4 sections. Put them in a blender or food processor. Next throw in 1/4 cup of the Parmesan Cheese, 1/2 Cup Mozzarella Cheese, Garlic Powder and give your Pepper mill a few good turns over all. To grind the Chicken and the ingredients together, use the pulse setting on your blender or food processor. You will see the ingredients all come together.
4. Place foil on a 13 inch round pizza pan and spray with non stick cooking spray. This will protect your pan. Chicken has fat in it so when we bake the Crust it will stick to the pan. This will aid in clean up and ensure your Crust doesn't stick to the pan.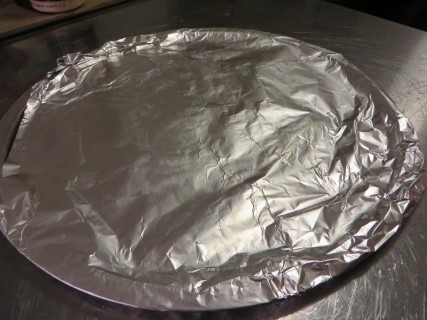 5. Place the Chicken Crust mixture on the pan and press it out to the edges as you see here.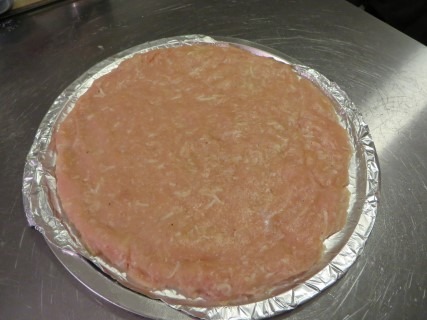 6. We are going to bake the Crust first then add our toppings later. Place the Crust in the preheated oven and bake for about 15-30 minutes. All ovens cook differently so what you are looking for at this point is the Chicken to be done and slightly golden as you see here.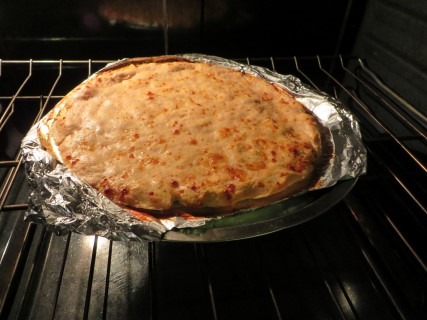 7. When your Crust is done remove it from the oven and add the Pizza Sauce evenly onto the Crust. It might seem like a lot of Sauce but the Chicken absorbs some of it so you do want to go heavy on the Sauce so your Pizza isn't dry.
8. Now sprinkle the remaining Parmesan Cheese over the Pizza Sauce and then sprinkle 1 Cup of the Mozzarella Cheese on top.
9. Start building the toppings onto the Pizza. Add the Pepperoni, then the Mushrooms then the Onion. Don't forget our Italian Sausage! Lastly sprinkle the remaining Mozzarella Cheese over all. Pop the Pizza back into the 450 degree oven and bake until the Cheese is melted and bubbly.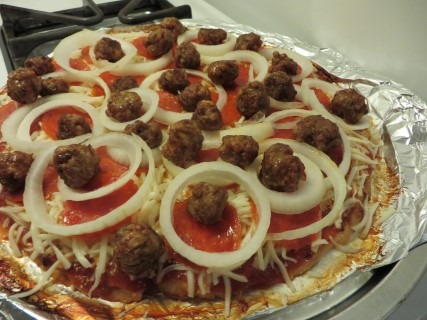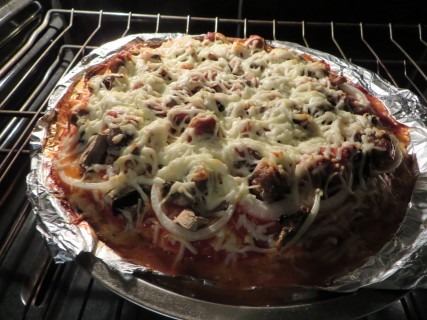 10. When your Pizza is done remove from oven and slice with a pizza cutter. Serve with Red Pepper Flakes and extra Parmesan Cheese if you wish.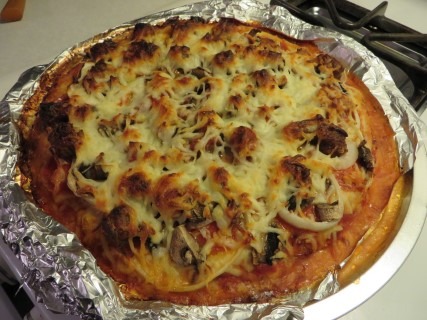 Recipe by: Hot Dish Homemaker